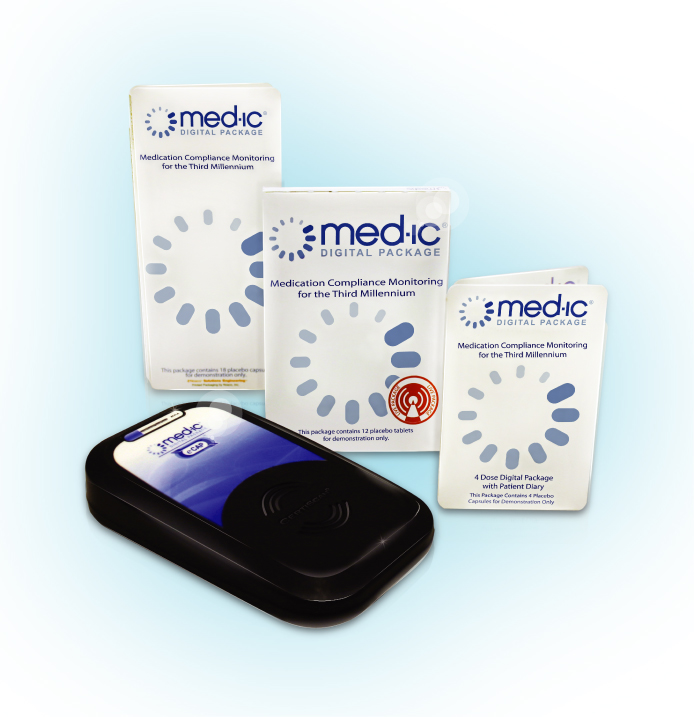 When accountability to making medication adherence count matters, the Med-ic Smart Blister is the most powerful accurate solution available in health technology worldwide. Unrivaled 3-sigma accuracy makes the Med-ic Smart Blister the leader for smart packaging in clinical trials, specialty pharmacy through commercial branding.
Overview

Designed for use with blister packaging formats, the Med-ic Smart Blister monitors medication adherence one unit dose at a time, real time.

Med-ic Smart Blister is available in child resistant packaging that includes Keystone's eco-slideRX®, the F1-rated Key-Pak® or the WestRock Dosepak® series formats.

Specialty pharmacy use for calendar packs, multidose or polypharmacy. Each Med-ic Smart Blister can include on-board temperature sensing and tracking for sensitive medications, such as monoclonal antibody drugs.

Features & Benefits

Records adherence; Improves adherence

Android / iOS

Discreet

3-sigma event accuracy

Technology low impact

Tamper evident

Smart calendar blister packs

Smart polypharmacy

Unit-of-use traceability

Serialization and FDA DSCSA

Use Cases

Clinical trials using blister packaged medication (phases 2, 3, 4)

Commercial products where adherence and/or temperature are critical

Chronic disease management

Brand retention through patent extension

With populations at high risk for non-adherence (elderly, psychiatric etc.)

Product Brochure

Click here to download the product brochure.