"IMC electronics and DP (Dosepak) work well together, we have demonstrated that."  
- Keshev Sharma, WestRock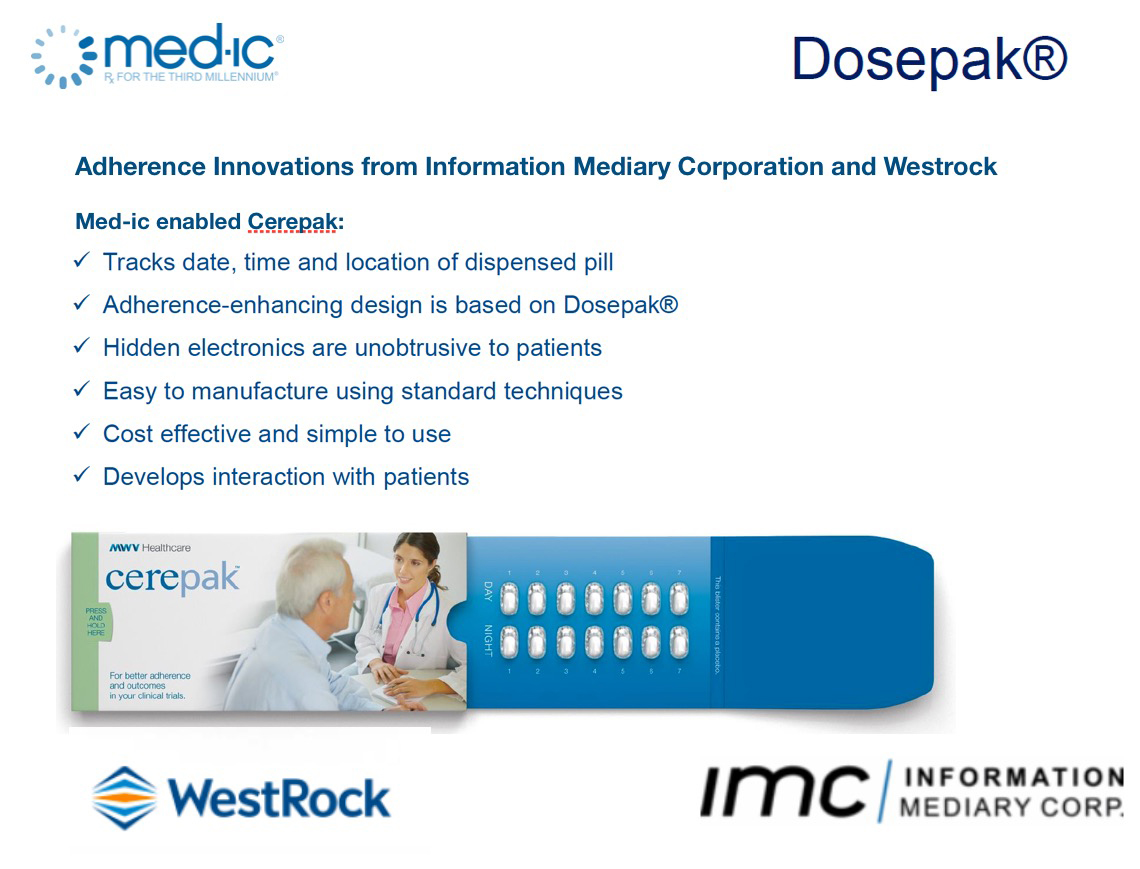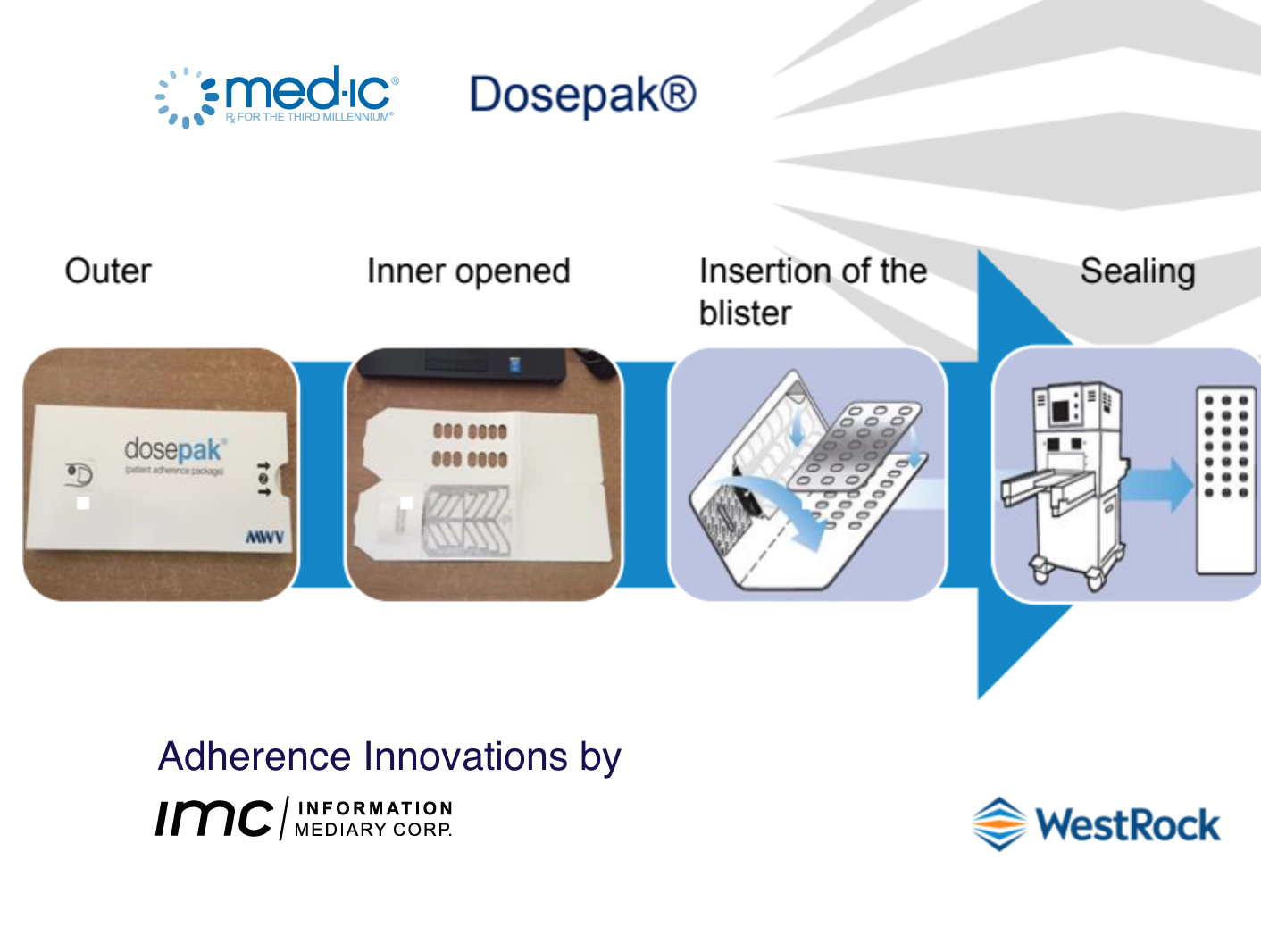 Med-ic enabled Smart Dosepak from Westrock and Information Mediary Corp. The Industry Gold Standard in Smart IoT connected blister packaging with hundreds of thousands of packages used in the field at 3-sigma accuracy. Insist on Med-ic for your smart packaging needs.